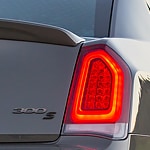 The Chrysler 300 is a car that is known for its impressive performance features. This car has something to offer everyone, whether you are looking for speed, power, or luxury.
One of the most impressive performance features of the Chrysler 300 is its speed. This car can go from 0 to 60 miles per hour in just six seconds. That is incredibly fast for a sedan. The Chrysler 300 is also known for its great handling. This car can take sharp turns with ease and maneuver through traffic effortlessly.
Another impressive performance feature of the Chrysler 300 is its power. This car has a V8 engine that is capable of churning out 363 horsepower. That is a lot of power for a sedan. The Chrysler 300 also has great brakes. This car can stop on a dime, which is important in an emergency situation.